Reverend Sherry Sherry
Psychic, Medium, Intuitive, Spiritual Counselor and Channel.
Click here for "Consultations & Appointment Information"
Calendar of Events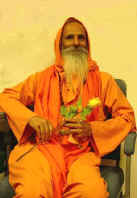 Enter Here for more INFO and Special Events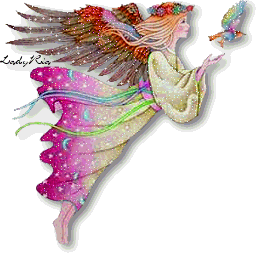 The Peace Chapel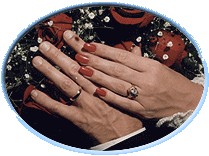 Wedding Services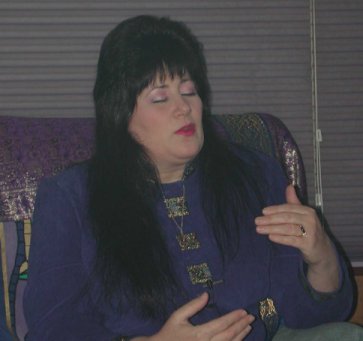 Professional Experience
BLOG
Facebook Fan Page
Sherry offers sessions by phone for clients from around the world!

OR
A very limited number of in person sessions are available each month.
Visiting Sherry Sherry is convenient to the Washington, D.C., Virginia, Maryland, Northern Virginia and surrounding areas.


A phone session is easy to schedule. Just send an email to Information @ sherrysherry.com
(remove the spaces) and Debbie will set up a phone session for you. Let Debbie know that you want a phone session and how long of a session you would like to schedule Debbie will then let you know what sessions are available, and schedule your session for you.
Please click on "Consultations" for more information

Want an "in person" reading in your area? Sherry travels several months of each year. You can sponsor her in your area!

Rev. Sherry works with her Guides and Your Guardian Angels to help you fulfill your dreams and destiny. Be prepared for an in depth compassionate reading filled with spiritual insights to help you in your life!

Bring your most important questions that you are seeking answers to. Rev. Sherry has over 28 years of experience giving readings, spiritual guidance, intuitive insights and helping people connect with their Guardian Angels, Guides and Loved ones that have crossed over.

Rev. Sherry can read your Akashic Records (the records of your past lives and Karma) and help you understand your destiny in this lifetime. Rev. Sherry is a born intuitive, and has had the gifts of Clairvoyance, Clairaudiance, and exceptional intuition since birth.

Many clients say that Sherry gives "Edgar Cayce style" readings. Have you ever wondered about who you might have been in a past life? Have you wondered if your loved one is your Soul Mate? Have you ever wondered about your Guardian Angels?

Website by

ClaudiaDavis.net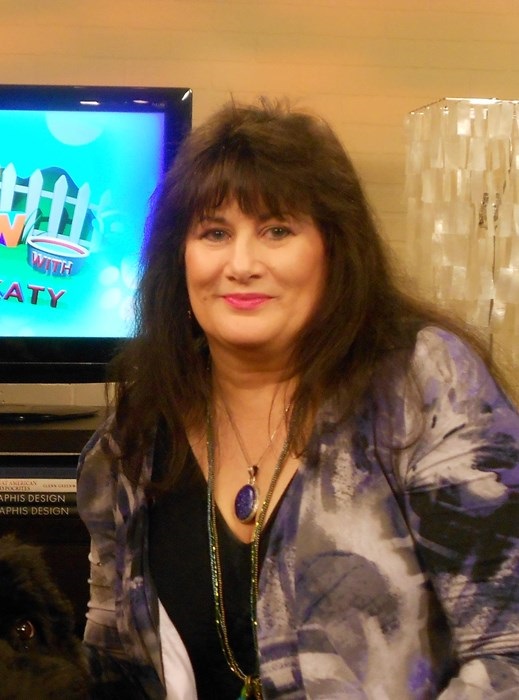 Since 2005 Rev. Sherry Sherry
Every Monday on
'BROADMINDED'
with Molly Dedham, and Christine Eads,
nationwide on SIRIUS XM CH 107,
The Stars Channels.
Tune in every MONDAY,
and join the show LIVE by calling
1-866-267-0447,
8 AM - 10 AM Eastern Time.
Listen to re-broadcasts
6 AM - 8 AM ON Tuesdays

Join Sherry's Fan Page on Facebook
for reqular updates, insights and inspirations


https://www.facebook.com/pages/Psychic-Sherry-Sherry/10150117638900322#!/groups/374232605535/

Follow Sherry on TWITTER
@SHERRYSHERRYDC

FIRST THURSDAYS EACH MONTH
7 - 9 AM ET
94.7 FRESH FM
THE TOMMY SHOW
with
TOMMY MCFLY
JEN RICHER & KELLY COLLIS
CALL IN AT
877-947-0947



BE SURE TO CALL IN
The First Thursday of each month
94.7 FRESH FM
THE TOMMY SHOW


with Tommy McFly,
Jen Richer & Kelly Collis
877-947-0947

Welcome

to Rev. Sherry Sherry's Website


Where Angels are "At Home"

Rev. Sherry's genuine warmth and compassion combined with her amazing accuracy can give you a truly 'once in a lifetime' experience.
,



FROM 1995 TO 2011, Sherry was the featured Psychic of

Mix107.3 FM's, Jack Diamond Morning Show

Annual New Year's Eve Gala.

Held at:

CAPITAL HYATT

MCLEAN HILTON

CRYSTAL CITY HYATT

BETHESDA MARRIOT

DULLES HYATT



Sherry taking calls from Sirius XM Satellite Radio listeners in studio on 'Broadminded' at Sirius XM radio in Washington DC




Rev. Sherry Sherry is on
Sirius XM Radio
SIRIUS XM CH 107
The Stars Channels
Every Monday, Nationwide
8 AM - 10 AM Eastern Time

Rebroadcasts 6 AM - 8 AM Tuesdays
Broadminded,

The Stars Channels on
SiriusXM ch 107
Phone In with your questions
1-866-267-0447
THE STARS CHANNEL

Mondays
8 AM - 10 AM EST

"FRIDAY NIGHT &SUNDAY NIGHT MESSAGE SERVICES &
MEDITATION MEETINGS"
and many other events --
See Calendar

For Questions about Readings or Events




Email

INFORMATION @ SHERRYSHERRY.COM (remove spaces)

Sherry Sherry is one of the top professional Psychics in the country using her skills as a Psychic Reader, Clairvoyant, Medium, Channeler, (both Trance Channel and Conscious Channel), Minister and Spiritual Counselor to help clients from around the world. Born with the gifts of Clairaudience, Clairvoyance, and Clairsentience, she is truly one of the most amazing and gifted psychics living today.

Sherry's amazing accuracy and her deep compassion have made her one of the most sought after psychic readers in the country. Her genuine kindness and warmth have won her a place in the hearts of her many devoted clients.

Sherry's accurate psychic predictions have been quoted in:
USA Today : USA Today Sports Weekly (accurately predicted World Series '06)
: The Washington Post :
The National Journal (accurately predicted 2006 elections) :
(Capital Hill Journal)
WUSA CBS Washington DC :
WFTS ABC Tampa Florida
XM MLB with Buck Martinez (Accurate World Series predictions for playoff teams and the Series winner)

MIX107.3 FM The Jack Diamond Morning Show
Sirius XM Radio, The Ron & Fez Radio Show
"The Dog House" Radio show with DJ and Elvis.

Sherry does not take credit for herself, but rather believes that all gifts are bestowed upon each of us by God, and that she is here to serve by the gifts that God has given to her. She gives credit for her work to God, Spirit. She is humbled and honored to be able to use her gifts to help so many others

Sherry feels blessed by the confidence that people place in her by sharing their lives and questions with her. Sherry treats every person with respect, and their questions are completely confidential.

Her spiritual seeking has taken her on journeys to the far reaches of the world. She seeks peace, compassion and understanding for all living things. There is a peace and serenity that radiates from her that is soothing and comforting to all that come to her. The words of spirit that pour from her lips have brought comfort and inner peace to those that have sought her counsel.

With her psychic gifts and abilities, she is able to read your Akashic Records, which contain your Past Lives, Present and Future. Learn what your karmic lessons, experiences and patterns are in this lifetime. Connect with loved ones that have crossed over. Learn who your spirit guides and guardian angels are and what messages they may have for you. Learn how to work with your Soul Mate, or how to bring a Soul Mate into your life.

With over 28 years of experience giving Psychic Readings to clients from around the world, she has truly devoted her life to following the path that given to her by helping us with her unique gifts. Her amazing accuracy and depth have impressed even the most skeptical of critics. Many that were once skeptics are now devoted fans and supporters of Rev. Sherry and her work.

A spiritual reading and consultation with Rev. Sherry can answer these questions and so much more!

Who were you born to be with this lifetime?
Who is your Soul Mate?
How can you meet your Soul Mate?

What is your Destiny and Purpose for this Life?
Don't miss this opportunity to have a once in a lifetime reading that you will always remember. Fulfill your Destiny and your Dreams.
Live your Life with Purpose and Direction.

Contact Debbie Today to schedule your private reading with Rev. Sherry Sherry!
Send Debbie an email at:
appointments @ sherrysherry.com (remove spaces)



IMPORTANT NOTICE

Rev. Sherry Sherry does NOT have,
never has had:
800/900/976 phone numbers
Monthly membership fees
Subscriptions to an "inner circle"
Pre-paid daily, weekly, or monthly "inspirational messages"
Pre-paid daily, weekly, or monthly "inspirational texts"
Pre-paid daily, weekly, or monthly "inspirational emails"
OR ANY OTHER TYPE OF MONEY MAKING, REVENUE GENERATING PLANS

If ANYONE ever contacts you to 'join', 'sign up' or 'subscribe'
to any type of "plan" using Rev. Sherry Sherry's name,
IT IS NOT AUTHORIZED BY REV. SHERRY SHERRY








Or, Call 24 hour voicemail at: 703-912-1938
A spiritual reading and consultation with Rev. Sherry can answer these questions and so much more! Who were you born to be with this lifetime? Who is your Soul Mate? How can you meet your Soul Mate?

Sherry's accurate predictions for
The World Series,
National elections,
Presidential elections,
and The Super Bowl have been quoted in:
USA Today
USA Today Sports Weekly
The Washington Post
The National Journal
other media outlets, television, radio, and online media