THE TURTLE LODGE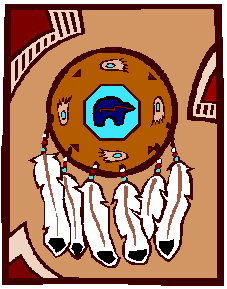 BUILDING OF THE TURTLE PRAYER LODGE WILL BE:

SATURDAY, SEPTEMBER 22, 2007




IN LEESBURG

- DARK




( come for the afternoon or for an hour - what ever time




you have available )
MATERIALS NEEDED TO BUILD LODGE
Please contact

Altazar

to coordinate if you can help with these supplies or any work before Saturday, his cell phone is 703-728-6553 or REPLY TO THIS EMAIL
14 - 5' to 6' tall, straight branches with a fork at the end if possible.

bamboo poles or young saplings for the roof supports and side supports.

spools of twine. (nylon) probably tractor supply store

Blankets to cover the lodge

-

which I think we have.

rocks (

flatish

as possible) to line the pit .

large sheets of black plastic (home depot,

lowes

etc)

Tarps

firewood for the fire (in the fire kettle so no huge logs)

bricks or flat stones to line the ground under the fire kettle

stones for the fire (double fist size -

ish

)
food, (sandwich makings, soup, salads, casseroles,


what ever you like, both

veg

and non-

veg

)

snacks

, (chips, fruit, cookies, brownies, etc.)

drinks for the workers (tea, soda,

gatorade

, etc)




FOR THE WORK DAY AND THE LODGE DAY
Sherry and

Altazar

have about a dozen outdoor chairs and 2 picnic tables.

Sherry and

Altazar

have paper plates and plastic ware.

Sherry and

Altazar

will set up a cabin style tent in their back yard with a futon cushion in it for anyone that needs a place to rest from time to time, or a place to change clothes. (Also available for overnight camping).
Warning - we have cats and dogs - if you have allergies, please
take your medications BEFORE you arrive.
We have 8 cats - they can go in and out of the house at any time -
BUT - we have 2 dogs - they can NOT RUN FREE - or they
go to 'doggie jail'...... We have 2 run lines for them with
hooks at the back door, and up by the barn. They can run
as long as they are 'hooked' to one of their ropes.
Bigger Warning! - they are very enthusiastically friendly......
they both like to greet you with a jump and kiss.... feel free
to put your hand in front of you and tell them "NO" (repeatedly)
** I am not promising that this will work....... but it might slow them down....

Other notes:
address:

129 Governors Drive

,

Leesburg

,

VA

20175




(just off of Rt. 15 at the bypass and the Greenway toll road in Leesburg)

Our house has a purple mailbox (imagine that!) about the 15th house on the left after you turn onto

Governors Drive

from Rt. 15

Plenty of on street parking

We have a very steep driveway so unless you have something very heavy with you, don't try to drive up the driveway (backing down is scary).

there

are wooden steps from the driveway directly to the back yard and the barn. (the steps can be a bit wobbly so use caution)

the door off of the back patio comes directly into the kitchen (2 dog hooks are on the door frame)

there are 2 bathrooms in the house, 1 upstairs by the kitchen in the hallway, and one downstairs inside the 'reading' room or spirit room



WHAT DO YOU NEED FOR THE SWEAT?
The time is not set, but will PROBABLY BEGIN
AFTER SUNDAY.
I will send out an e-announcement on SUNDAY AM
with the times for the lodge.
Please RSVP - so we have a head count
Be sure to send an email to register for each Lodge! Email Sherry Sherry
There will probably be continuing work on Sunday morning.
sweat clothes (cotton dress, or skirt and shirt over a bathing suit for women, and shorts or swim trunks and t-shirt for men

1 to 2 towels

change of clothes for after sweat (bring a jacket for cool weather)

covered dish for shared feast after the sweat

prayer tie materials (clothe, tobacco, string, scissors)

$30 donation (requested: $25 for the lodge teaching to Rev. Lakota

Hasie

,
and $5 for a fund for materials, stones, firewood, etc

. )

a signed release form

(provided at the lodge)
Other notes:
address:

129 Governors Drive

,

Leesburg

,

VA

20175


(just off of Rt. 15 at the bypass and the Greenway toll road in Leesburg)

Our house has a purple mailbox (imagine that!) about the 15th house on the left after you turn onto

Governors Drive

from Rt. 15

Plenty of on street parking

We have a very steep driveway so unless you have something very heavy with you, don't try to drive up the driveway (backing down is scary).

there are wooden steps from the driveway directly to the back yard and the barn. (the steps can be a bit wobbly so use caution)

the door off of the back patio comes directly into the kitchen (2 dog hooks are on the door frame)

there are 2 bathrooms in the house, 1 upstairs by the kitchen in the hallway, and one downstairs inside the 'reading' room or spirit room

check list
STILL NEED -bricks or FLAT stones to tile beneath the fire pan
STILL NEED - stones to line pit inside lodge
STILL NEED - stones for fire
ok -very large fire pan, or fire kettle or chimenaya - HAVE FIRE KETTLE
STILL NEED -weatherproof cording,
STILL NEED -wisk brush & broom
ok -pitchfork, HAVE
ok -post hole digger, HAVE
ok -shovel, HAVE
ok -axe, HAVE
ok -tobacco, HAVE
ok -cornmeal, HAVE
-newspapers HAVE
-kindling HAVE
STILL NEED - Water bucket or pail
STILL NEED - water dipper
STILL NEED - fire wood (1/4 cord min) not in large logs
(needs to fit fire kettle)